Welcome to the official website
Best Ayurvedic Specialist Doctor in Kerala, India
Best Ayurvedic Doctor in India, Dr. Jayaprakash belongs to Kerala's Dharma Ayurveda clan in Thiruvananthapuram. This family have been best ayurvedic doctor in Kerala for generations and are renowned for their miraculous healing techniques. Ayurveda is renowned as a treatment modality that taps into the immense resources available in nature to heal diseases. Drawing inspiration from the source of all existence, the best ayurvedic doctor in India has the approach that takes you closer to nature, striking a harmonious note with the elements like air, water, earth, sun, moon and the celestial bodies.
Kerala is acknowledged universally, as the home of Ayurveda and has the best ayurveda doctor India. The famed South Indian state is equally famous for its luscious and vibrant forests, mystic mountains, innumerable backwaters and the beautiful coastline that stretches the entire length of the state. It's no surprise that the state that provides you with ayurveda treatment in India is lovingly referred to as 'God's own country'. The serene and enchanting natural beauty of the land as well as the friendly, peace loving population have contributed to this state's goodwill as an ayurvedic centre. The Western Ghats that preserve innumerable healing herbs in its pristine unpolluted mountain ranges and the Silent valley forest that claims a biodiversity index richer than the Amazon, are proof of how blessed the state is in its abundance of natural resources available to the best ayurvedic doctor India for curing diseases. In addition, the state has now initiated organic farming of healing herbs and spices to cater to the increasing demand of Ayurvedic medicine globally. Awarded the best ayurvedic doctor in Kerala by Center for Development Of Indian Medicine, Dr. Jayaprakash is a master in the use of nature's rich resources to effect spontaneous healing.
The Main Man of the Centre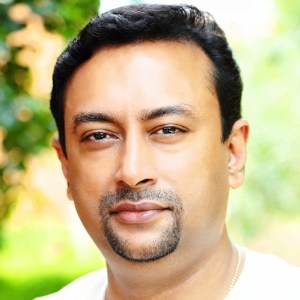 The best ayurvedic doctor in Kerala, India has done his graduation from Trivandrum Government Ayurveda College as an ayurveda doctor, and his Masters from Bangalore Rajiv Gandhi University. He was initiated into the healing practices of the dharma Ayurveda clan by his father, Dr. D. Bahuleyan. A revered figure in the field of ayurvedic medicine as the best ayurveda doctor India, not only in Kerala but all over India, Dr. Bahuleyan served Govt of Kerala as Specialist Sr. Medical Officer, is a Director of Santhigiri Ashram and Chairman of Dharma Ayurveda group of Institutions.
Ayurveda treatment in India has methods and healing practices that are centuries old and are followed in Dr. Jayaprakash's centres. Over the years, he has further refined his procedures by combining potent elements from the various great healing traditions of the world as well as newer concepts and approaches in the field of modern medicine.
Dr. Jayaprakash, the best ayurvedic doctor India, is also an Ayurveda consultant to many International Celebrities and Royalties. He is currently responsible for Dharma Ayurveda's international operations and also manages its centres abroad. In his efforts, he is assisted by a team of accomplished ayurvedic doctors and experienced therapists who have been trained directly by the Master healers from the Dharma family. He is one of the top and best ayurvedic doctor in India.
I still cant believe that I am now healed of migraine. The headache used to be so bad and I had been suffering for so many years that I had accepted it as my fate. But Ayurveda treatment changed my life.
I used to suffer chronic fatigue and low mood. Ayurvedic treatment changed me totally. I feel refreshed and renewed.Never thought I would get back to this good fitness levels.
Since childhood I was suffering from atopic eczema. After my 16th year it flared up and I went on steroids and immune suppressants. I came across Ayurmana by chance and got admitted for treatment. The symptoms subsided in less than 2 months and has'nt recurred ever since. I am 32 now and am off the medications and regaining my fitness which was upset by excessive steroid intake.
I was diagnosed as suffering from chronic fatigue syndrome couple years back. I went through extensive tests and treatments with no relief. But after my six weeks rasayana treatment, my overall health status has improved dramatically. I dont suffer from fatigue anymore, my mood has improved and I feel like refreshed and renewed.
Book your Consultation now